Let us take care of your advertising, and use your time to make money.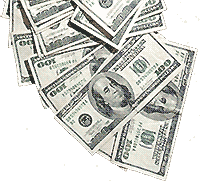 Lovings.com is one of the original online Adult City Guides, and the oldest one in the Bay Area. Our reputation for excellent, friendly and fast service and great results have been unmatched since 1996. Our 12+ years of superb track record means a lot of traffic to your ad, and working with a company you can trust to make you money, get things done right, and be here tomorrow.
Our office in San Francisco is staffed with competent people who actually answer the phones :-), who are happy to chat with you when you call. We speak English, Chinese (Mandarin, Taisanese & Cantonese) and Serbo-Croatian (Serbian, Croatian, Bosnian, Yugoslav).
Integrity, respect and advertising that $$works$$ - this is what we are about.
Current specials for your city
Everyday discounts and goodies
-GREAT 3 and 6 month discounts on all advertising - call for pricing.
-Vacation credit! Tell us the dates you won't be using your ad (1 week - 1 month), and we'll place it on "Vacation" - you get credit on your next bill, and your customers know when you're coming back.
-Multiple ad discount: Buy 4 or more ads and get a great discount (call for pricing).
-No setup fees EVER or hidden costs for basic ad and banner design. Your ad comes with 3 categories - we won't make you pay all kinds of extra fees just to get your ad listed. Regional & description categories are FREE!
-Free monthly ad update with every ad. Change your photo once a month for FREE and be listed in "What's New" for a week - we guarantee your calls will skyrocket! EVERY AD you own can be listed with a new photo once a month for free, and the second time for a $40 fee.
-Top quality low cost photo shoots in our San Francisco studio for Lovings.com advertisers, and specials with the finest photographers local to you.
-Your ad goes up the next day from the receipt of all materials & payment.
-Phone number change within 2 hours in all ads (during regular work hours).
-FREE web address (www.lovings.com/yourname) with every 3+ photo ad or Exclusive ad, no setup fees.
-Bring a friend and YOU BOTH get $20 when your friend places a Standard ad with a Lovings site for a full month.
-Lovings Gold membership in our classifieds section to post your photos & get extra ads.